jRO teamed up with Coke and Lawsons convenience store to offer RO rewards for purchases of three fanta flavors from their stores. The info can be seen here...
http://www.ragnarokonline.jp/news/event/campaign/item/12123
Here's a picture of the Fanta headgears...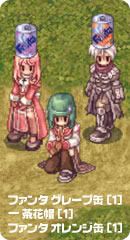 The Lawson store...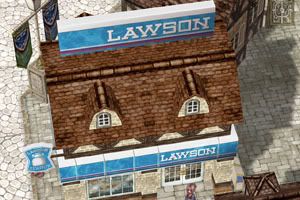 And the inside of the Lawson store, which is a coke themed indoor map...
Does anyone have access to jRO files?
Party recruiting and booking systems, EP 14 with comeing 3rd job babys, 2nd job gunslingers and ninjas and other extended jobs, coke maps and fanta headgears, RO has been getting really intresting this week hasnt it?